Since the beginning of the last decade, the attention for eSports and video games has grown exponentially. Games like League of Legends, DOTA, Counter Strike, FIFA, and many others have taken advantage of their audience to show that video games can also have a competitive environment and become a sport.
Now, KFC Gaming finally arrives in Venezuela. This initiative began in Latin America, giving Gamers the opportunity to demonstrate their passion for eSports; as well as supporting content creators and the same will happen in the country.
During the press conference, KFC Gaming formalized the signing of a sponsorship contract with Hooked eSports, one of the most important electronic sports teams in Venezuela, which had a presence at the Spiritual Rift Series, which will have its face-to-face final on May 28, organized by LGA Play.
What events and tournaments will come thanks to KFC Gaming and Hooked eSports?
This sponsorship will allow the arrival of multiple game tournaments such as League of Legends, Super Smash Bros., Free Fire and Wild Rift. However, they will participate in that of other organizations, such as Kapu, in the Super Smash Bros tournament on Saturday May 21.
Hocket eSports will offer a closing tournament that will start on June 18, ending in a face-to-face final on approximately August 8.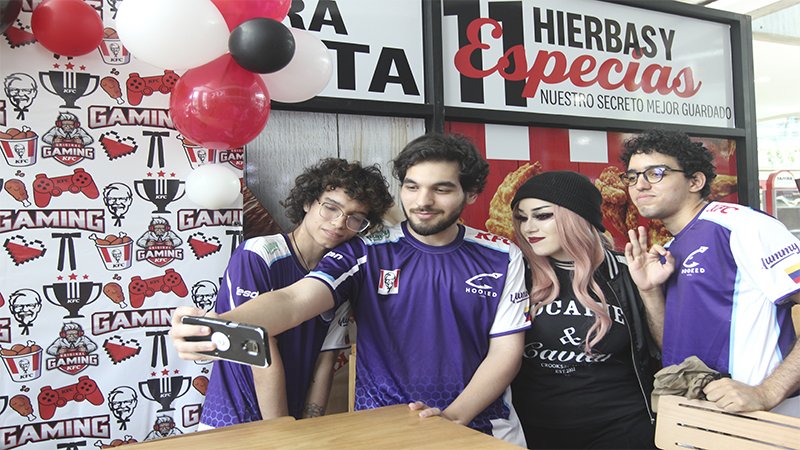 A next alliance will be announced soon. This alliance will be completely focused on FIFA, with one of the most recognized teams at the national level. This is related to the recent selection of the evinotinto, which at the time of writing this article is facing the playoff against other Latin American countries.
However, the Colonel Sanders network will not only support Hooked, but all young people who want to be part of KFC Gaming. This includes competitive gamers as well as content creators and game developers.
They are willing to bet on Gaming in Venezuela, collaborating with brands that will support all those sponsored at a logistical level, as well as monetary compensation and a series of benefits from KFC, such as food and transportation when attending a event or tournament in the country or abroad.
The Venezuelan Gamer faces certain circumstances that limit him
It is well known that electricity and good internet connectivity is vital for any Gamer; however, for the Venezuelan, something that limits his potential is the lack of this.
On the other hand, year after year, the graphic requirement for a video game is greater, so adequate hardware is required for it (be it a PC or a console). In the country, the import of computer components and consoles has increased exponentially thanks to the demand that Gaming has begun to have since 2020.
KFC will also support its patrons with this limitation. Ana Julia Cuevas, Digital Marketing Coordinator for KFC Venezuela; She mentioned during the press conference that "In the event that young people need some space to broadcast in the capital city, or an additional team"
"KFC will have both our offices and the offices of another ally with a stable connection, or if they need a telephone or equipment for their PCs, we will give it to them so that they can compete and have what they need"
There is no doubt that the competitive video game industry in Venezuela is booming. Supporting the communities of the different eSports disciplines could be vital for the professional development of young people.
Also read Smash Venezuela: the largest fighting game community in Latin America.